Discover our range of connectors specifically designed to combat water and moisture. Trusted across industries, our waterproof connectors are tailored for excellence.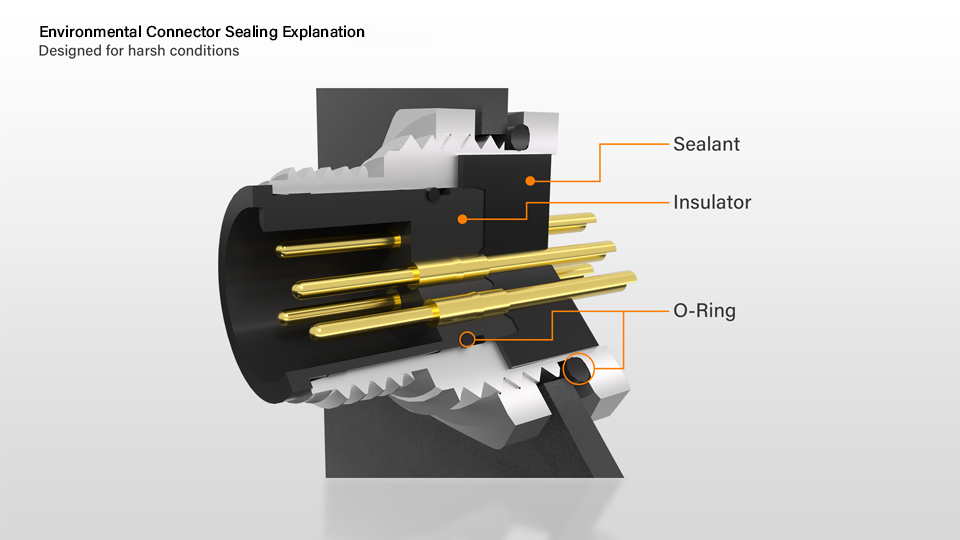 Features and Importance
Waterproof connectors are not just a luxury but a necessity in many industries.

Designed with precision to ensure resistance against water and ensure optimal functionality.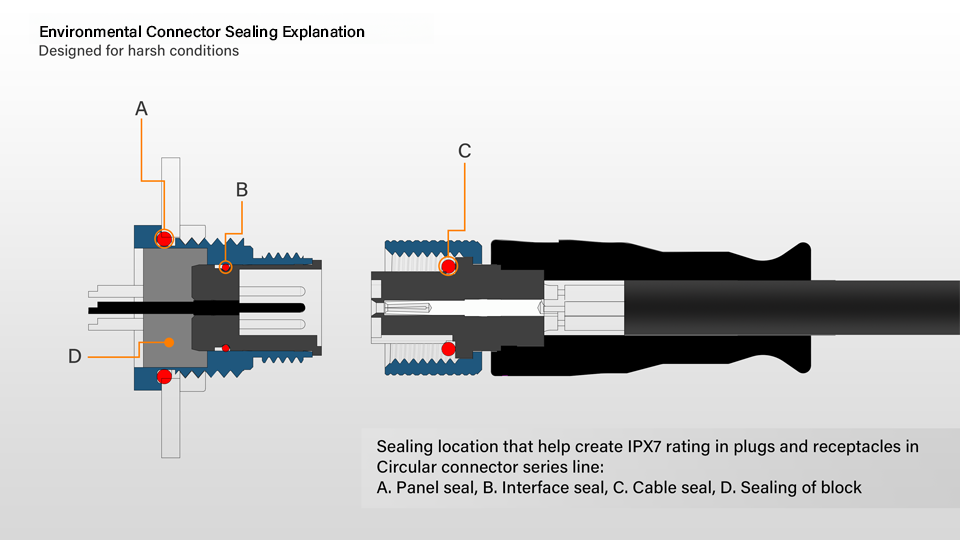 Our Waterproof Connectors
Primary Design: Our connectors are specifically crafted to be 'waterproof', ensuring durability and function.

Importance: Especially crucial in moisture-prone environments, ensuring long-term usage and safety.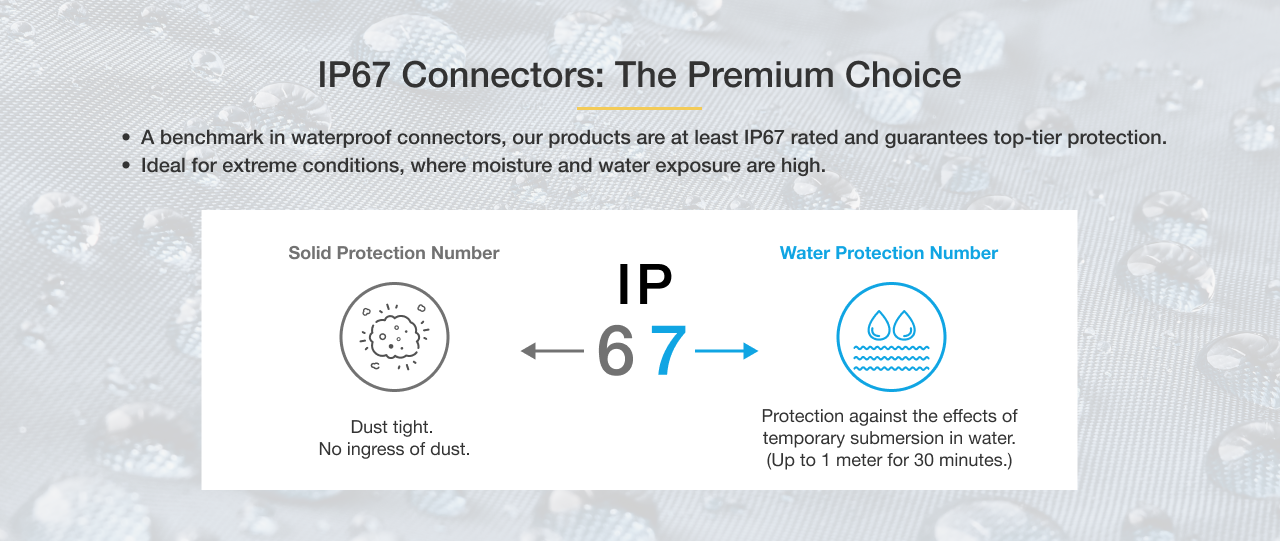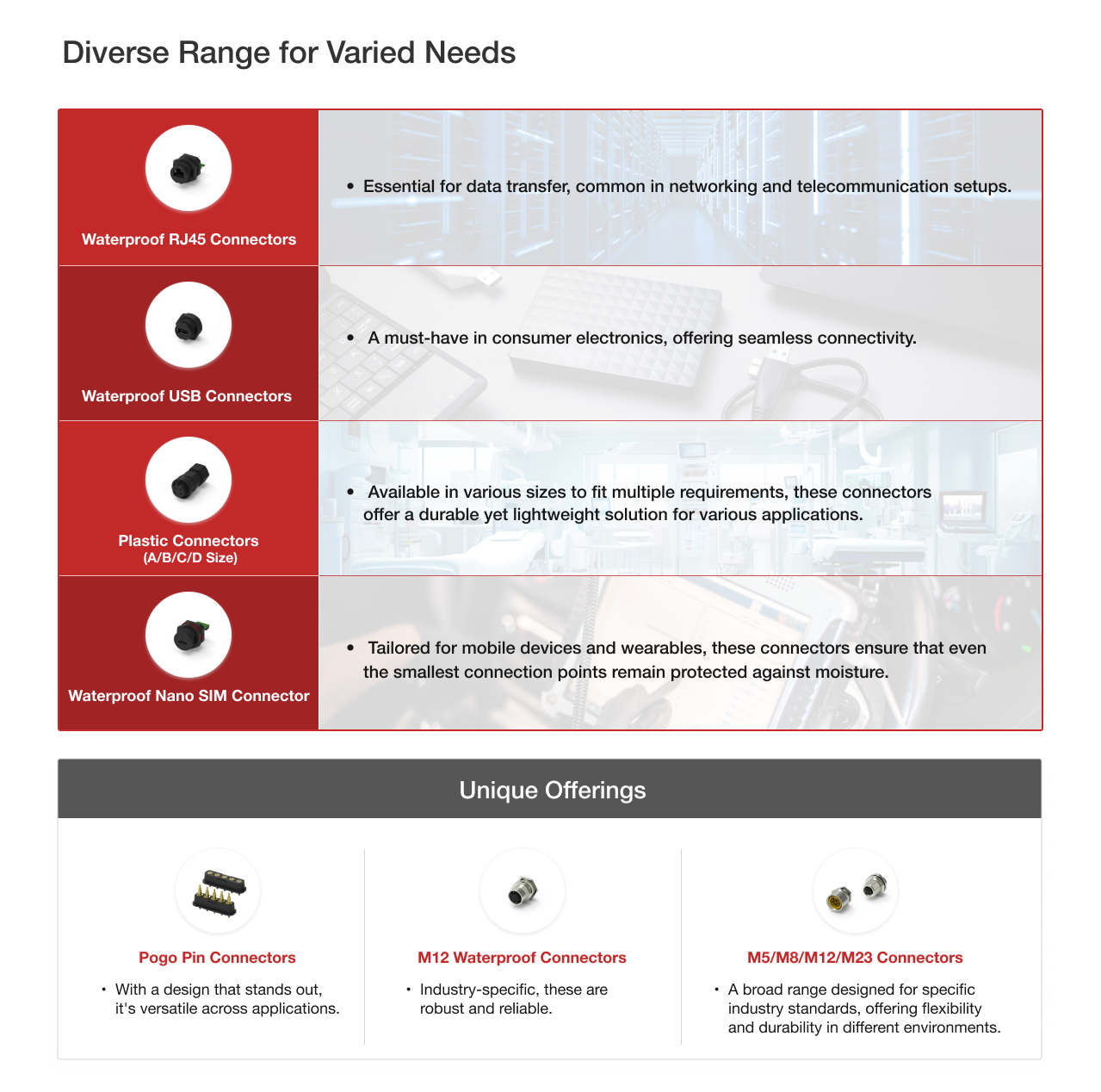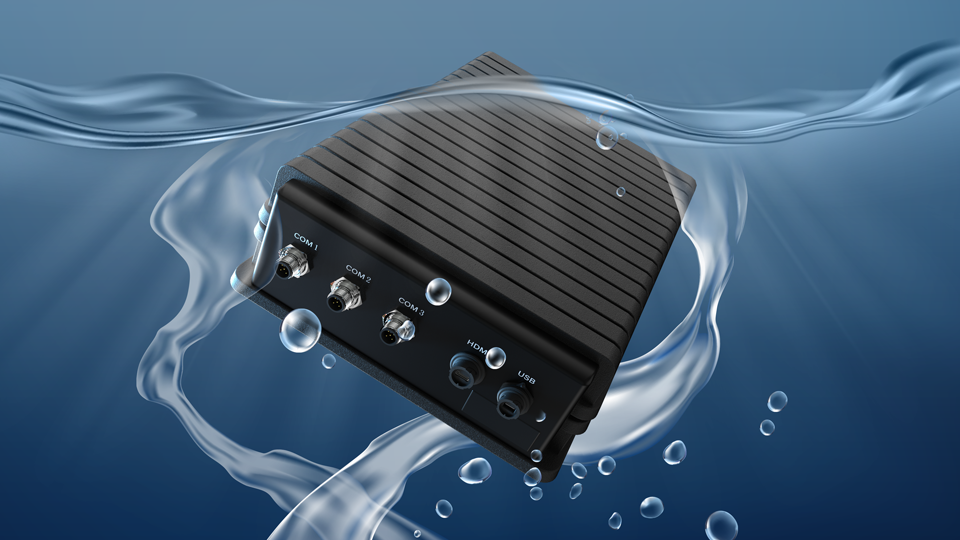 Additional Essentials:
Sockets and Adaptors
Our sockets are designed to complement our connectors, ensuring complete water resistance.

Waterproof adaptors further ensure that your connection setup is entirely protected against moisture.